DeskToolsSoft may not have made it to the Affiliate Summit East 2010 conference t New York City last August 15-17, 2010, but we were there in spirit thanks to our friends at Clickbank.
Here's the flyer they had at the conference featuring premier products, including DriverFinder of course!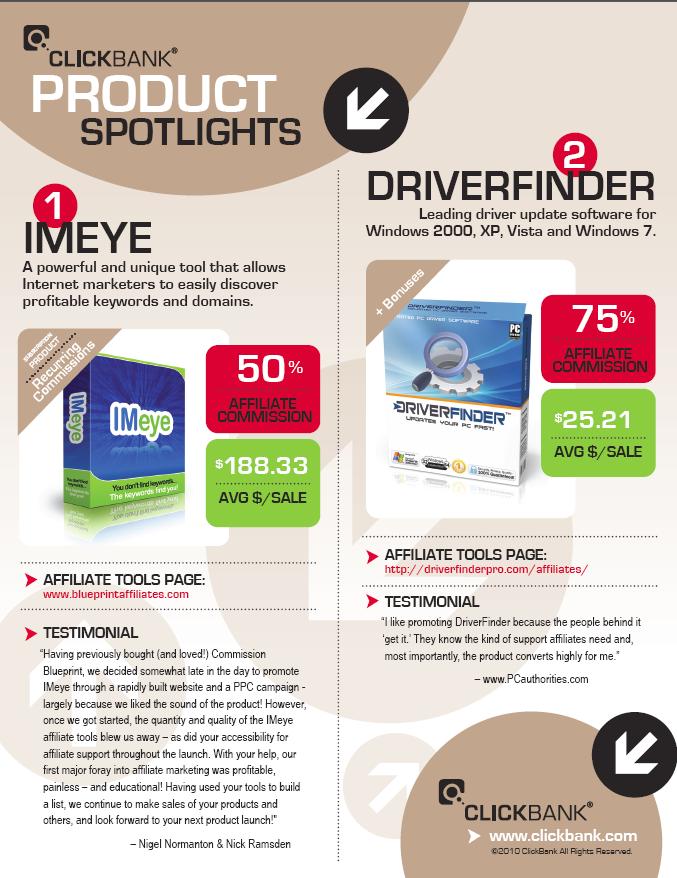 A special thanks to our ClickBank Premier/Apex Team Account Manager, Brandon, for sending us a copy of the flyer.